Meal Applications
Eligibility Guidelines
Turn in Applications to:
For the most rapid processing of your Free & Reduced Meal Application, please apply online at RocketScan!
Or you may submit your completed application to the Food Services Office at:
Food Services Department
15959 East Gale Avenue
City of Industry, CA 91716

One application per household please


Meal Applications
Dear Parent or Guardian,
Hacienda La Puente Food Services will be serving BREAKFAST AND LUNCH TO ALL STUDENTS FOR FREE for school year 2021-2022. Families will NOT need to complete meal benefit applications for 2021-2022. Food Services is able to provide these meal benefits to all students with the USDA federal meal program extended waiver for National School Lunch Program Seamless Summer Option for 2021-2022.
However, we need your assistance in ensuring Hacienda La Puente Unified School District continues to offer outstanding programs in our schools. Please complete the 2021-2022 Local Control Funding Formula (LCFF) Funding Data Collection Form in your child(ren)'s annual data confirmation in Aeries. Funding for public education is highly dependent on a school district's demographics. One factor is the socioeconomic status of families. It is very powerful in the calculation and can generate millions of dollars needed to support and grow the quality programs in our schools. Families could qualify for other benefits too. See below.
Benefits for You/Students
P-EBT is a federal food program
Discounted Advanced Placement Test fee
Fee waiver for SAT and ACT exams
Fee waiver for college applications and enrollment
Discounts: Internet, gas, water, electricity, phone
Benefits for the District
Discounted technology infrastructure for Internet access
Additional funds to support student learning
This institution is an equal opportunity provider.
NO Meal Applications for 2021-22
Meal applications will be accepted online or at the Food Service Office 15959 East Gale Avenue, City of Industry, CA 91745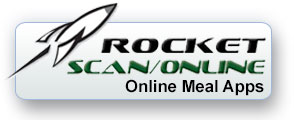 FOR MORE INFORMATION CALL FOOD SERVICES 626.933.3901.
This institution is an equal opportunity provider.